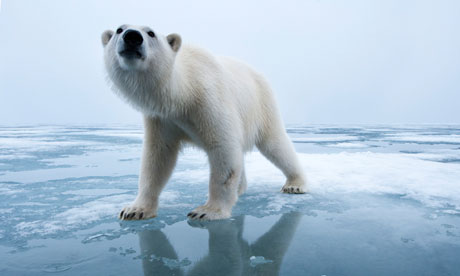 "We are sliding back into a dark era," she said. "And there seems little we can do about it. I am profoundly depressed at just how difficult it has become merely to get a realistic conversation started on issues such as climate change or genetically modified organisms."
Allow me to say this clearly: if you believe there is an active and lively scientific debate about whether humans are causing global warming, you are wrong.
If you think that there is an argument to be made against global warming that has scientific merit, you are wrong.
The voices raised against the idea tend to be economists, lawyers, journalists, and the occasional monovariable-thinking engineer.
In short, if you reject anthropogenic global warming, you are wrong. That's all there really is to say. There is no longer any debate except that created by psuedoscience and mass media bias: i.e., noise.
Go forth and educate!